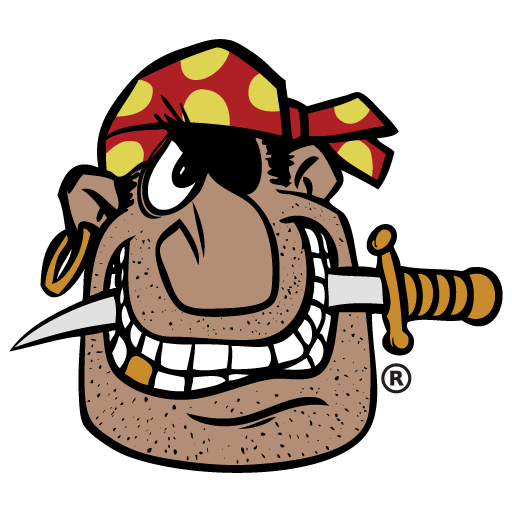 A&M Transport was founded by Andy and Marian Owens on March 3, 1989. We are located along Interstate 5 outside the small town of Glendale, Oregon. Our company is proudly owned and operated by three generations of the Owens family.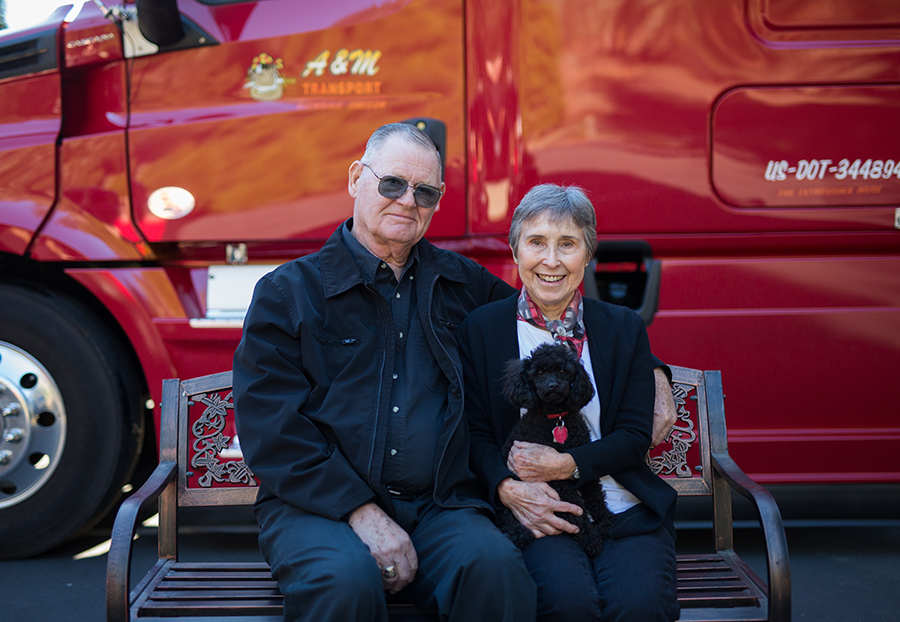 Andy Sr. & Marian Owens
Founders
andysr@amtransport.com
541.832.3417
marian@amtransport.com
541.832.3416
A&M is a transportation company that primarily hauls truckload shipments of general commodities in both interstate and intrastate commerce. We operate throughout Oregon, Washington, California, Nevada, and Arizona with the most preferred activity occurring on the I-5 corridor. The principal types of freight transported include consumer products, retail store merchandise, food products, paper products, beverages; both alcoholic and non-alcoholic, industrial, steel, lumber products, and other building materials.
Our company's business philosophy is to provide superior service to our customers at an affordable cost while hauling loads at maximum weights. A&M operates a premium fleet consisting of modern tractors and trailers. Our fleet of tractors can pull dry vans, tautliners (curtain vans), and flatbed trailers. We have a trailer pool and offer drop and hook options to our core customers.
Our company takes an aggressive, proactive approach to maintain our fleet to ensure that the service to our customers is not interrupted by excessive equipment failures. To accomplish this, our company owns and operates its own repair facility which is staffed with highly trained, qualified mechanics. In addition, we have developed a diverse database of on-road repair facilities to ensure that over-the-road breakdowns are dealt with in a timely and adequate manner.
A&M Transport recognizes that our professional driver workforce is our most valuable asset. Drivers are compensated based upon miles driven. The rate of pay per mile a driver can earn increases with the drivers' length of service with our company. Drivers are paid weekly. A&M also offers additional ways to earn pay through various bonus and compensation programs. A&M offers a great employee benefits package that includes health/dental/vision insurance, a life insurance program, and a 401K retirement plan. Holiday pay and earned vacation pay are available for qualifying employees.
"A&M is an amazing company to work for. They have a family oriented company system that makes you feel right at home however it is a business so no slacking off on the clock. I loved working with them."

Dan
"Best trucking company anywhere. Treats their customers and their employees GREAT! Want a job running the I-5 corridor? A & M is for you! Need freight hauled? Give them a call."

Caroline L.
"Very good family run business. They pay well, offer good home time and treat employees well."

Dennis S.
"Not only is this company an Oregon Trusted Carrier Partner, they are listed as one of the "best" family owned businesses in the industry. They are below the national average when it comes to violations, not to mention, they have a stringent driver orientation, which is very lengthy, and currently use electronic logs on all their equipment. I've seen their drivers, on the roads, at customers, and in person - they are the most friendly, personable, professionals I have interacted with."
"Awesome family owned business. They are professional and caring. They go way out of their way to meet your needs. They put the needs of you and the community ahead of anything else. Words can not express how awesome they are. AAAA++++"

Ronald D.
"Greatest trucking company in the entire world."

Adam E.
"Great family owned company my dad has worked there 18 years now."
"I have been with A & M Transport four plus years. In my previous employment, I went all over the country. Now being with A & M and our west coast routes, miles given, the support both technical and benefits, I have decided to finish out my career with A & M Transport."

Steve D.
"A&M is my second family. No we don't always see eye to eye, but they never make you feel alone or just another body filling a seat. The minute I was hired I've felt like I was family. I can tell you when things go bad they got your back, they will help you in any way they can. It's the only place I've worked at that I'm proud to say I'm part of that company. The team is amazing here."

Travis N.
"I'm a new driver, and just recently graduated from Aisling truck academy. This company has top notch trainers that helped give me the confidence and knowledge that I have today. The owners, dispatch, yard crew, and shop crew have all been very kind and helpful. This company brings me home every weekend, which is very important to a lot of people. They also give you all the miles you can handle running. The trucks and trailers are in excellent condition. I highly recommend this company that is family owned."

Michele J.
"A&M Transport is a good company to work for, it has an open door policy. Since recruitment I have been made to feel as part of a winning team. Personal or business issues are dealt with timely. The training program is phenomenal they equip you with all training tools to be successful using the latest equipment available. Most companies talk about safety standards but A&M Transport stand by it. As a family man I will have time to spend with my family and still get a steady paycheck to take home.
Enjoying my first job opportunity in America at A&M Transport."

Mabani M.