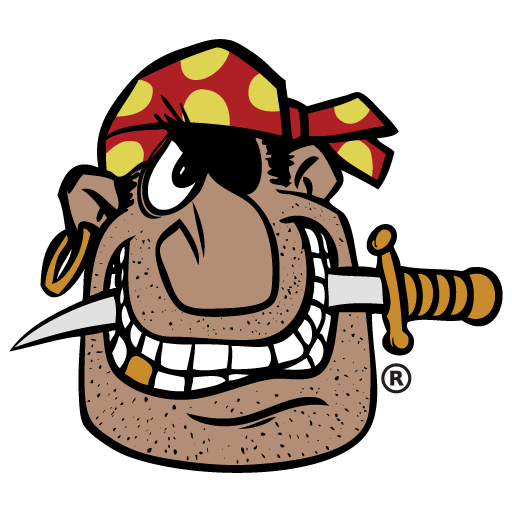 WE ARE HIRING FOR MULTIPLE POSITIONS!!!!
Thank you for your interest in joining Team Jake. Drivers are A&M Transport's most valuable asset. We have employment opportunities for both experienced drivers and newly graduated students from an accredited Truck Driving School. If you don't have a Class A CDL but are ready to make a career change, we can help with that too! Contact our recruiter and get all the details!
Professional Truck Dispatcher- Glendale, OR
We are seeking a dependable, professional team player with great interpersonal skills for a unique opportunity with A&M Transport in Glendale, Oregon. The ideal candidate will have knowledge and/or experience in the transportation industry and must be able to work efficiently in a fast-paced sometimes stressful environment.
This is a full-time, Monday through Friday salary-based position that starts @ 7:30-5:00pm.
Our dispatchers assist with day-to-day operations, work with operations managers, and have direct customer service responsibilities. Ideal candidates should have excellent planning and communications skills. Possess experience and knowledge of DOT Rules and regulations pertaining to Class A Truck Driver hours of service, as well as experience using Microsoft office programs and possess the ability to quickly learn new software.
Job duties include:
• Oversee & plan delivery and transportation routes.
• Assign and dispatch drivers with pick-up and delivery of shipments.
• Communicating with customers about freight details, delivery or pickup times, and special handling requests.
• Communicate with drivers and operation team to resolve issues.
• Collaborate with team members to ensure customers' satisfaction as a top priority.
• Planning pre-determined routes and accommodating route changes as needed.
• Preparing dispatch documents
Qualifications:
• High school diploma or equivalent.
• Strong organizational, analytical and basic math skills.
• Strong computer skills and professional e-mail etiquette.
• Strong oral and written communication skills.
• Ability to work well with a team and meet deadlines in a constantly changing work environment.
• Ability to utilize technology/software in problem solving.
• Self-starter motivated by daily challenges.
• Ability to maintain a professional office environment and professional relations with customers, co-workers, and management.
• Experience and knowledge in the transportation industry preferred.
• Experience using Mcleod Software preferred.
Comprehensive benefit package including PTO, Paid Vacation, Holiday Pay, Health, Dental & Vision Insurance and a 401K program/match.
Please go to our website at www.amtransport.com or www.team-jake.com or visit us on Facebook at www.facebook.com/AMTransportLLC
For job related questions please contact Ryan at 541-832-3414
YARD HOSTLER- Longview, Washington
3000 Industrial Way, Longview, WA 98632, United States
A&M Transport is looking for a CDL driver to help support a Hostling operation at a local paper mill in Longview, WA.
CDL Class A required
Full-time position, OT after 40 hrs.
$26 with benefits – based on verifiable skills
Will be working night shift
Basic computer skills needed
Travel not required
Job Duties:
Inspecting equipment (dry van trailers) for defects
Spotting loaded/empty trailers/containers at docks
Manage & inventory a drop trailer yard
Transporting finished product to local on-site warehouses
Maintain basic excel spreadsheets and communicate via email
Contact Ryan at (541) 832-3414 for more information
Apply online at www.amtransport.com, www.team-jake.com, or Facebook
WANTED: Class A Truck Drivers – Entry Level and Experienced
Multiple positions are available! This is your opportunity to drive for a top-notch, three-generational, family-owned, and operated business that is an I-5 regional carrier, predominately delivering along the I-5 corridor in OR, WA, and CA. Linehaul positions available running in WA, OR, CA, AZ, and NV.
Ability to take trucks home when requirements are met
$1000.00 sign-on bonus for experienced drivers (paid in 60 days)
Home weekly
High percentage of drop & hook with 95% no-touch freight
Emphasis on achieving mileage goals while maximizing your home time
Rider and Pet policies available
Well maintained, modern fleet of trucks equipped with inverters and refrigerators for driver comfort
Tuition Reimbursement for qualified drivers
Average First Year Annual earnings for Entry Level Driver $54,000 -$65,000
Average Annual earnings for Experienced Driver $65,000 – $90,000+
Driver Compensation Package includes; driver's paid by the mile – bonuses for safety/performance – fuel incentive bonus program – Detention compensation Program- Breakdown Compensation – Layover/wait time compensation – Additional pay for tarping, strapping and extra stops-Longevity Compensation-Front loaded Paid Time Off – paid vacation time – monthly cell phone stipend – 401K with company match – holidays (3 paid holidays per year) – Insurance benefits include; Health(coverage available for dependents), Dental, Vision, RX (prescription), Group Term Life Insurance, Short Term Disability, Accidental Death & Dismemberment, voluntary  Life Insurance.
Thank you for your interest in joining Team Jake. A&M Transport is family-owned and operated and the family atmosphere can be felt throughout the entire operation. Respect for family and home time is a high priority and we will make every effort to accommodate driver's schedules and requested routing while maximizing the driver's earning potential.
Our operation focuses mainly on the I-5 corridor throughout Oregon, Washington, and California. We also service limited areas of Nevada and Arizona.
Do you have questions before you apply? Inquire using the contact form on the right or contact Gaylene Nixon below:
Gaylene Nixon
Driver Development & Recruiting
gnixon@amtransport.com
541.832.3427
541.218.0415
Joe Moody
Safety & Personnel Director
joe@amtransport.com
541.832.3418
Andy Owens
Chief Executive Officer – Manager
aowens@amtransport.com
541.832.3413
541.218.0418
Do you have questions about Joining Team Jake? Let's chat and we can talk in some more details. Please submit the form below with your contact information and we will reach out to you shortly.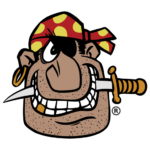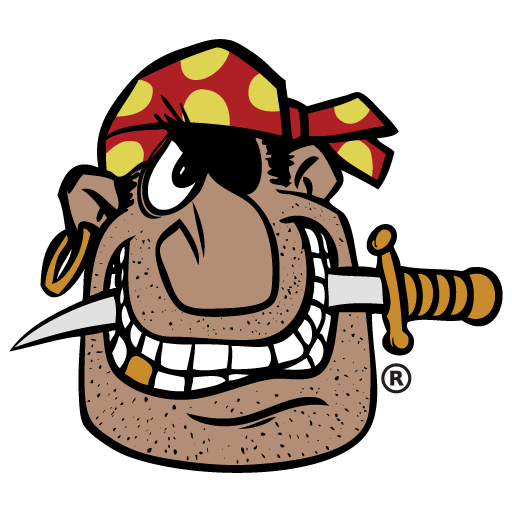 We are located in Southern Oregon but you can live in other areas and still join our team. We operate a modern well-maintained fleet of tractors that are fully equipped for driver comfort. The trailer types consist of dry vans, flatbeds, and taut-liners (curtain vans).  Our drivers have the option as to the type of equipment they wish to operate. A&M Transport is family owned and we value your family and respect your home time. We make every effort to accommodate driver schedules and route requests, all while maintaining our A+ service to our customers.
Who's Jake?
When Andy Owens Sr. purchased his first truck in 1972, he decided that he needed a mascot. Not just any ole mascot was going to do; he wanted a unique mascot that would be recognized throughout the industry as one that stood for safety, superior service, and affordability.
The Owens family has always supported the local School District in Glendale Oregon which proudly supports a Pirate as their mascot. Andy Sr. made the decision to keep a Pirate theme for his mascot so, with the help of a local sign maker, he came up with a unique design totally opposite of the school district; Thus, Jake was born!
Some question if Jake is smiling or growling. Rest assured, he is indeed a happy Pirate and he's always smiling as he rides up and down the interstates and highways delivering the goods. Many have gone so far as to consider him the Guardian Angel of the A&M fleet.
Photos Submitted by Drivers
Comprehensive Benefit Package
Driver Compensation Package:
Drivers are paid by the mile (Rand McNally: practical routing)
Average Annual Earnings for Entry Level Driver:  $54,000-$65,000
Average Annual earnings for Experienced Driver: $65,000 – $90,000+
Safety / Performance  Bonus Program
Fuel Incentive Bonus Program
Detention Compensation Program
Additional pay for Tarping, Strapping, Extra Stops
Longevity Compensation
Front-Loaded PTO (Paid-time-off; Sick, Personal)
Paid Vacation
Holidays- 3 paid holidays per year
Monthly Cell phone Stipend
Sign-On Bonus (for Experienced Drivers)
Driver Benefits Package:
Health Insurance  (Coverage options available for dependents)
Dental Insurance
Vision Insurance
RX Insurance
Group Term Life Insurance
Accidental Death & Dismemberment
Voluntary Life Insurance
Short Term Disability
401K with company match.
All compensation and benefits are subject to employment terms and conditions. Please contact us for more detailed information.
Requirements For Getting A CDL
Douglas, Coos & Curry Counties
South Coast Business
Career Ambassador
760 NW Hill Ave Suite 102
Roseburg, OR 97471
Phone: 800.822.3525
Email: workforce@scbec.org
Southwestern Oregon Workforce Investment Board (SOWIB)
www.sowib.org
844.532.6893
Info@sowib.org
990 S 2nd St
Coos Bay, OR 97420
WorkSource Douglas STEP
Jackson & Josephine Counties
WorkSource Rogue Valley
Jackson County One-Stop Career Center
119 N Oakdale Ave
Medford, OR 97501
541.776.6060
FAX 541.776.6093
WorkSource Rogue Valley
Josephine County One-Stop Career Center
1569 NE "F" St.
Grants Pass, OR
541.476.1187
FAX 541.476.1180
Oregon Truck Driver Tuition Loan Program
https://www.ortrucking.org/oregon-truck-driver-tuition-loan-program
A&M provides tuition reimbursement options for out of pocket expenses. Please inquire with Driver Development & Recruiting at gnixon@amtransport.com
Umpqua Community College- Roseburg, OR
Aisling Truck Academy- White City, OR
Rogue Community College- Medford, OR
Coast Trucking School- Coos Bay, OR
For detailed information on the A&M Transport – Owner Operator program, please contact Jim Donner (JD)
Office direct: 541.832.3411
Email: owner-operator@amtransport.com
Or, send us a message on the contact form and we will contact you promptly.
We do not hire EB-3 applicants directly.
Please go to
for information and assistance.
Thank you
+
Dental & Vision Insurance